The saying goes that if you fail to plan, you plan to fail. This saying applies to an Amazon seller because every aspect of the business needs to be planned and executed for seamless operations. If you are a seller looking to make a profit, you need to prepare your products for sale and perform related functions. Doing them yourself can create a host of problems, so it's best to contact an Amazon prep center. This blog details the many functions these service providers perform to ensure your product inventory is stocked, packaged, labeled, and shipped to the CF on time. It also highlights the benefits you derive from their actions. Read on to find out how outsourcing your prep services can help you realize the growth potential of your Amazon business.
An Amazon entrepreneur needs to complete many tasks to successfully run their eStore. One of them is preparing their products for storage and shipping. While this may seem like a simple task, it comes with its own set of challenges which, if not overcome, will lead to loss of customer satisfaction and brand reputation. If you want the customer to have a fulfilling shopping experience, you need to prepare your products to certain specifications. By using Amazon Prep Services, you can have your products prepared for storage and shipping for the best results.
But first, you need to be aware of the guidelines Amazon has established for this purpose and prepare your products accordingly. They then send it to the respective Amazon fulfillment center to be stored and shipped according to your FBA requirements. The many functions they perform give you multiple benefits that you need to grow your business against the fierce platform competition.
What are these functions? And what are the acquired benefits, you ask? Keep reading to learn more about them and how they impact your business.
Functions performed by an Amazon Prep Center
Recommended for you: How to optimize your WooCommerce store for maximum traffic and SEO?
1. Receipt of inventory
So, you have placed an order for a batch or a few numbers of your products from the manufacturer and you receive the good news that they will be delivered on time. But you find that you cannot receive them for some reason. Fear not, because you can ask your Amazon Prep Center to do this for you. They will receive this order and check its details like quantity, cost, etc.
2. Long-term and short-term storage
You have a slow season and you cannot store your recently received order in your warehouse. Or you are having issues with Amazon FBA and they are not accepting your products. Whatever the reason for your inability to stock your products in your preferred destination, your prep center is there for you.
They will hold your orders in their warehouses until they are ready to be sent to your destination, whether that is your warehouse or Amazon's fulfillment center. This applies to both short-term and long-term storage, giving you the freedom to keep working to increase your sales in the meantime.
3. FNSKU labeling
Each SKU has its own identity, and its label should accurately reflect this. Otherwise, there will be problems with its storage and shipment tracking. Amazon FBA preparation services can prevent this outcome for you by accurately attaching FNSKU labels to your packages. All you have to do is generate these tags and send them to Amazon, and they'll take care of the rest.
4. Bagging/Packaging
Everyone likes to receive their products with adequate packaging. Not only is the presentation value better due to the professionalism it exudes, but it is also necessary to ensure that the product is not damaged during its time in the warehouses and shipping. Not to mention the addition of applicable accessories, documents such as tax invoices and branding assistance.
Amazon Prep services can package your products to your specifications. They will have a variety of packaging materials like bubble wrap, regular plastic covers, cardboard boxes of different sizes, etc. to handle the packaging needs of all types of products. They can even bundle multiple packages together for easy placement and movement.
5. Transmission to Amazon
Ready to send your products to Amazon to continue processing their FBA requirements? Just submit a request for the same to your applicable Amazon Readiness Center and they will send it to the appropriate Amazon FC within a short period of time, sometimes the same day. You can even choose your preferred shipping/trucking service for the same.
The price is set by Amazon for each shipment. There is also the option to automate this task where the Amazon prep center will restock your stock in the CFs as soon as they receive a notification for the same from Amazon or your inventory management system.
The Benefits of Using Amazon FBA Readiness Services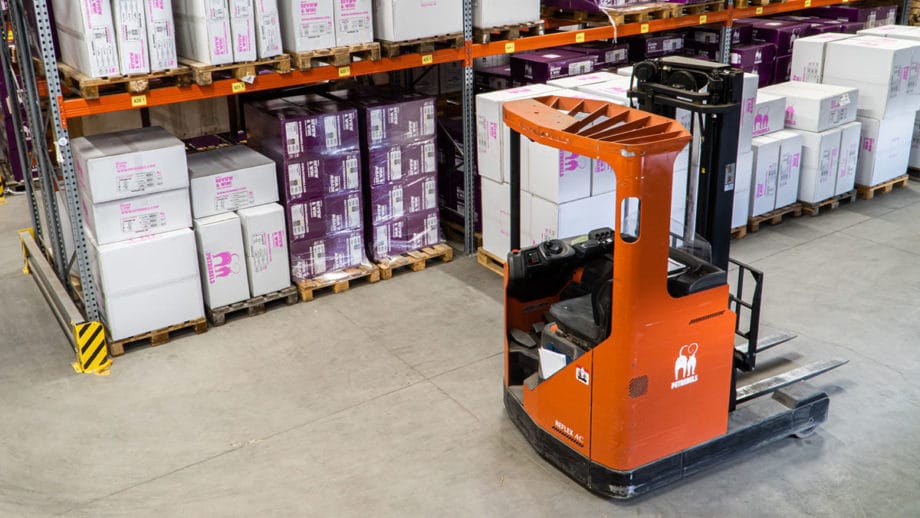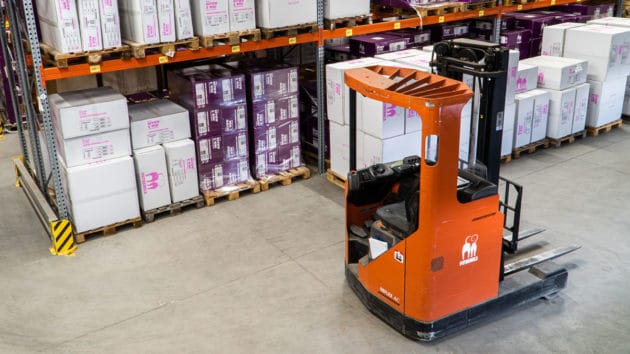 You can like: How do smarter e-commerce stores increase supply chain visibility?
1. You save time
As an Amazon entrepreneur, time is of the essence for you. Especially time to market and shipping periods. Any delay there and your business will suffer loss of money and reputation. And preparing products for shipment is a time-consuming task that can create or aggravate the delay.
Take advantage of Amazon's job preparation services and you won't have to worry about wasting time and other resources as a result. They will take care of all the related tasks and also meet the deadlines which will give you plenty of time to focus on your core business activities.
2. You save storage space
Warehouse real estate is a valuable resource that you cannot afford to lose to unwanted quantities of product. This not only hinders the storage of trending items, but also increases the cost. Prevent this problem by having Amazon's prep service store your items for you.
This is especially useful when looking for real arbitrage from the comfort of your home. The number of boxes purchased can easily exceed your limited space while they wait to be sent to an Amazon FC.
3. You can scale easily
Scaling is part of being an online seller, and it's also a good sign because it means you're selling well. But it can turn into a nightmare if you can't find the storage space, time and other resources you need.
With Amazon Prep Services, you won't have to worry about that anymore. You'll have access to the resources needed to manage the added responsibilities, allowing you to focus solely on running your business, no matter how small.
4. You save on overhead
If you choose to prepare your products yourself, you will incur additional costs associated with purchasing packaging materials, hiring help, managing packaging inventory, etc. Get the Amazon FBA preparation services and you won't have to spend on such things.
All you have to do is pay them a nominal fee for the services and you are good to go. The economy of scale they bring is an essential factor in reducing costs that you cannot create on your own. You'll also save on the limited storage space you have because you won't be using it to keep packing materials.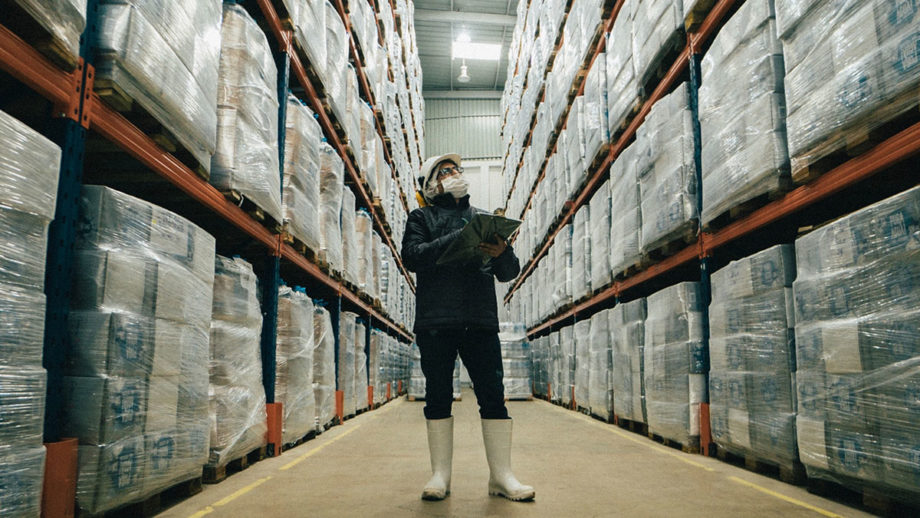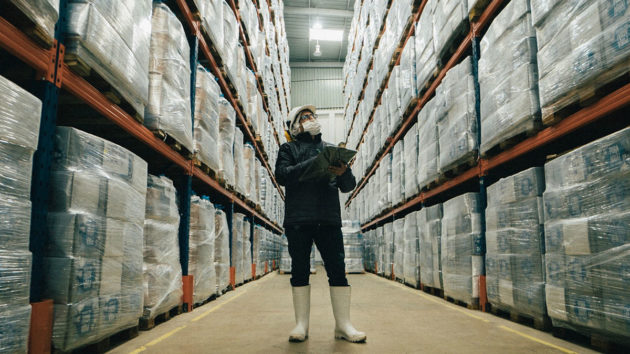 5. You improve operational efficiency
It's easy to mismanage the preparation of your products for sale, leading to inefficiencies that can hinder the progress of your business. With the professional help of Amazon's prep services, you'll streamline much of your operations. This helps to make all business operations more efficient as there is less chance of errors.
6. You can save on sales tax
If your Amazon prep center is located in a state that doesn't have sales tax, you also get tax savings to go along with other economic benefits. And not having to pay sales tax means increasing your return on investment.
7. You speed up your turnaround time
The sooner you can list your product online, the more likely it is to sell. You need a fast turnaround to achieve such high product listing rates. The entire process of receiving products, packaging and transferring them to fulfillment centers can delay your turnaround time if done on your own.
Have Amazon handle it for you and their established methods of operation will save you time, helping you get to market before the competition. The typical turnaround time you can expect is between 24 and 48 hours, although it increases with the size of your product line.
8. You guarantee compliance
Amazon takes its rules for selling on its marketplace very seriously. If you flout a regulation at any point in your seller operations, you risk being penalized in one form or another. This includes your preparation practices; all applicable product preparation guidelines must be followed if you want your products to ship quickly. This can be a daunting task as the rules can be updated quickly and there are plenty of them.
With Amazon Readiness Services by your side, you don't have to worry as they ensure full compliance at all times. They'll update with every rule change and adapt accordingly so you don't run into any issues at any point in your seller journey.
You might also like: Ecommerce Order Fulfillment: 5 Mistakes to Avoid.
In conclusion

Moving large boxes of product from warehouse to end user should be a sign of business progress and not some awkward affair you don't want to think about. With an Amazon prep center performing the vital prep functions for your products, you won't have to think about it too, but for opposite reasons. They will cover you in all areas, so your only job will be to design and implement better strategies for growing your business. And they'll also be ready to handle the extra workload once you grow up.
This article is written by Mike Wilson. Mike is a content strategist at SunTec India with a specialization in eCommerce and Amazon Marketing Services. He has 5+ years of experience as a B2B content creator and has written numerous informative pieces to help sellers make sense of the continuously evolving eCommerce landscape.
Disclosure: Some of our articles may contain affiliate links; this means that every time you make a purchase, we receive a small commission. However, the data we produce is reliable; we always screen and review all information before posting it to our website. We can assure you that you will always get authentic and valuable knowledge and resources.